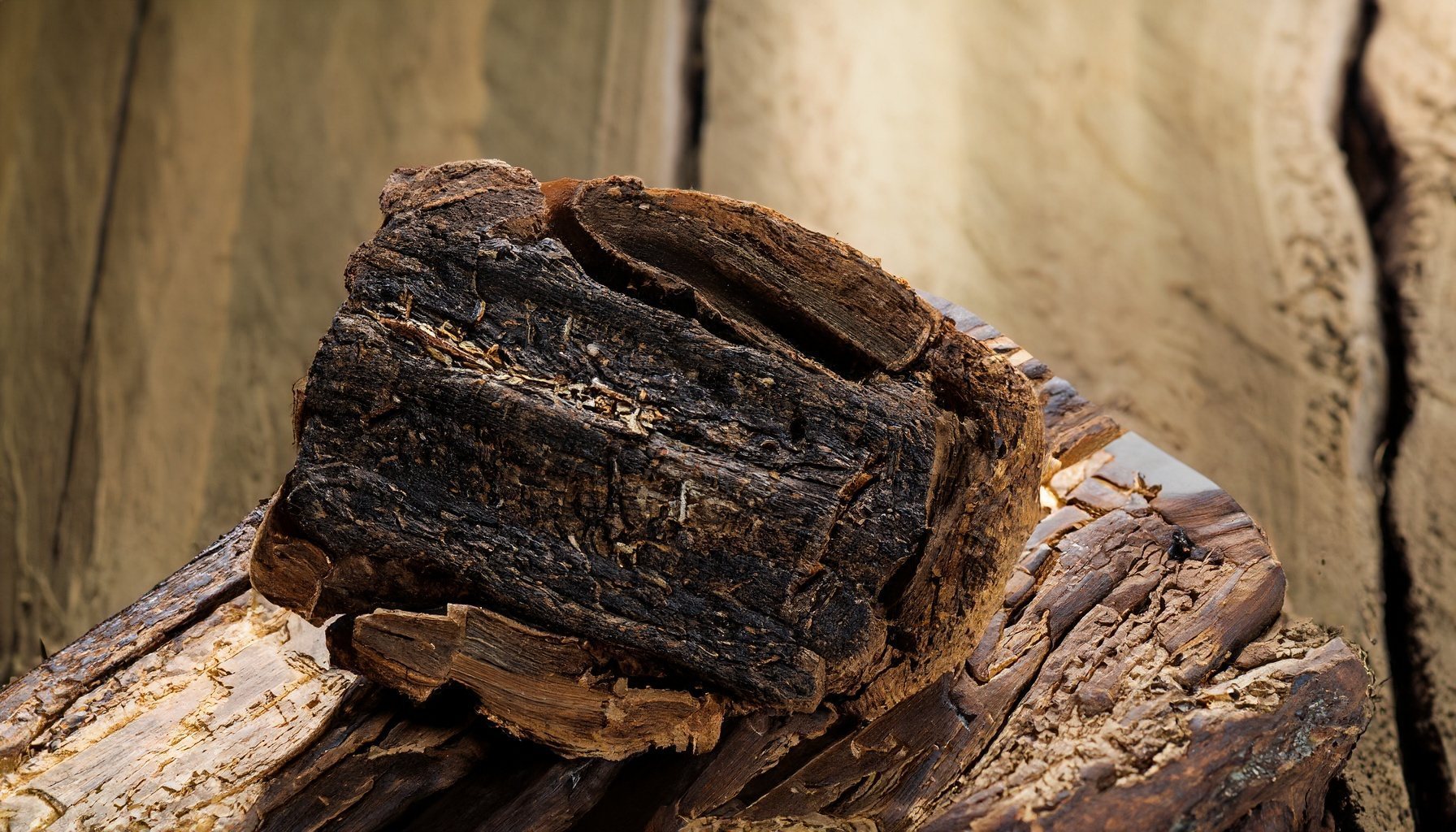 Agarwood is a prized fragrant wood used in perfumes, incense, and traditional medicine. Learn about its formation, myriad uses, and the pivotal role of sustainable harvesting practices in preserving this rare and exquisite natural resource.
Agarwood, also known as oud, oodh, or agar, is a dark, fragrant resinous wood that forms in Aquilaria, Gyrinops, and Gonystylus trees. These trees are native to Southeast Asia, South Asia, and parts of the Pacific Islands. Agarwood is highly valued for its unique, complex aroma and is used in incense, perfumes, and traditional medicine.
Formation:
Agarwood is formed as a defense mechanism when the tree is infected by a type of mold. The tree produces a dark, aromatic resin to protect itself, and this resin-embedded wood is what's harvested as agarwood. The wood is typically dark, dense, and can be found in various grades, with higher grades being more fragrant and expensive.
Uses:
Perfume Industry: One of the most valued uses of agarwood is in the perfume industry. Oud oil, extracted from agarwood, is a key ingredient in many high-end and traditional fragrances. It's known for its warm, woody, and complex aroma.
Incense: Agarwood is often used to make incense, especially in many Asian cultures. The rich, fragrant smoke is used in religious ceremonies, meditation, and for aromatherapy.
Traditional Medicine: In traditional medicine, particularly in East Asia and the Middle East, agarwood has been used as a treatment for various ailments. It is believed to have health benefits, although scientific studies on these aspects are limited.
Collectibles: Pieces of agarwood, especially high-grade ones, are often collected and appreciated much like art.
Harvesting and Sustainability Concerns:
The high demand for agarwood has led to overharvesting and illegal trafficking, pushing the tree species towards endangerment. There are ongoing conservation efforts and sustainable farming practices being developed to protect the trees and ensure the ongoing availability of agarwood.
Characteristics:
Color: Ranges from pale, almost unnoticeable color to dark brown or black.
Aroma: Warm, woody, complex, and highly aromatic.
Texture: Dense and can be carved or processed into various forms.
Legal and Ethical Harvesting:
Given the concerns about the sustainability of wild agarwood, there are regulations in place in many countries to control its harvest and trade. It's crucial to source agarwood products from ethical and legal vendors who adhere to sustainable harvesting practices to help protect these valuable tree species.
In conclusion, agarwood is a rare and luxurious material known for its unique aroma and various uses. The importance of sustainable and ethical harvesting practices cannot be overstressed to ensure the survival and health of the tree species producing agarwood.