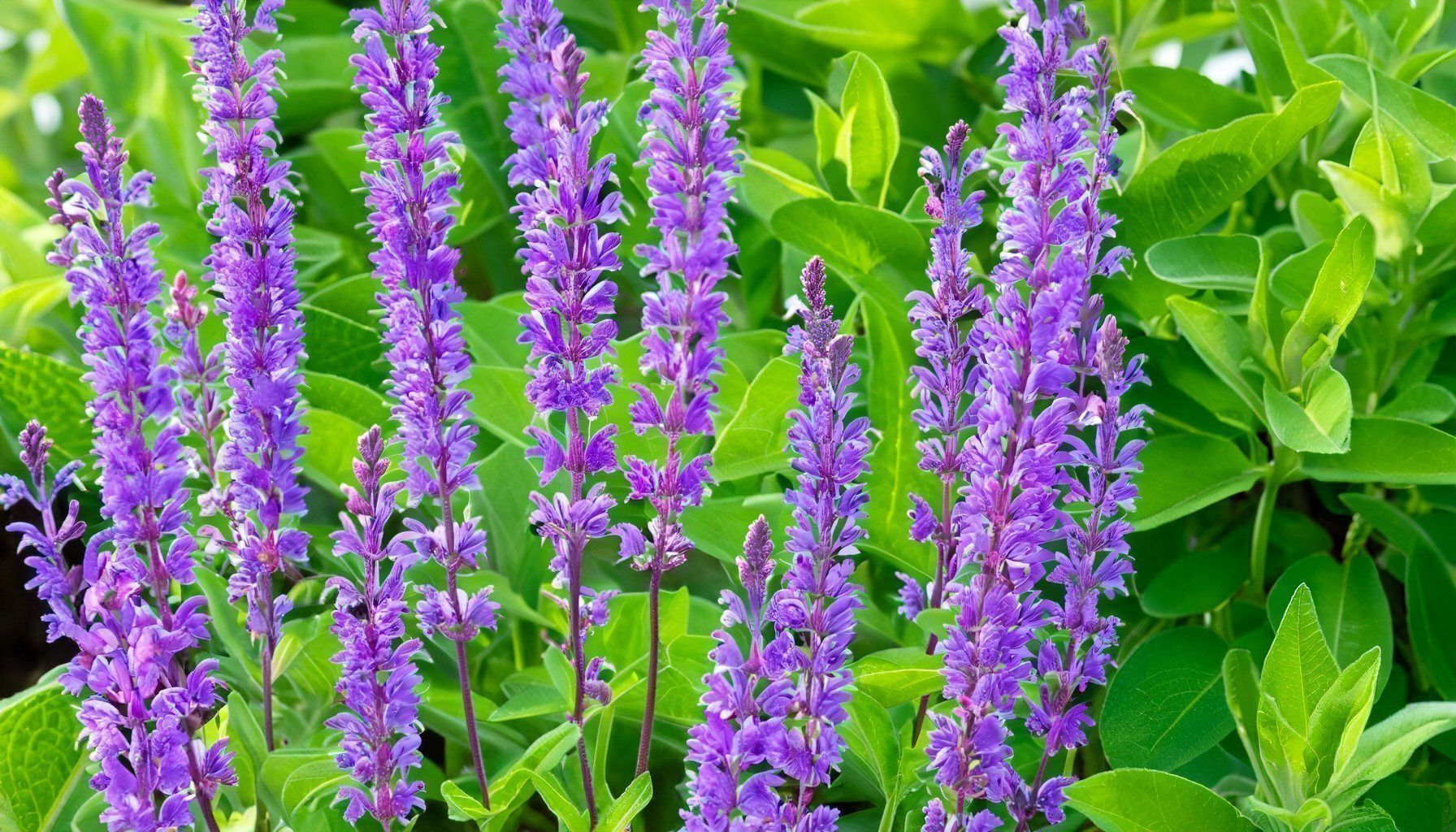 Clary sage (Salvia sclarea) is a perennial herb that's native to the Mediterranean Basin. It's well-known for its fragrant flowers and leaves, and it is often grown for both ornamental and medicinal purposes. Here are some key aspects of clary sage.
1. Appearance:
Leaves: Clary sage leaves are green and have a soft, velvety texture. They are large, oblong-shaped, and have a wrinkled appearance.
Flowers: The flowers are small and are typically lilac, blue, white, or pink. They bloom in clusters and are quite aromatic.
2. Uses:
Aromatherapy: Clary sage essential oil is widely used in aromatherapy for its calming, relaxing, and antidepressant effects. It's believed to promote a sense of well-being.
Medicinal: The plant has been used traditionally to address various health issues, including menstrual cramps, respiratory problems, and stress. However, it's essential to remember that while some users report benefits, clinical research is limited.
Cosmetic: Clary sage is often found in skin care products, as it is believed to have anti-inflammatory, antibacterial, and astringent properties.
3. Cultivation:
Soil: It prefers well-drained, sandy soil.
Sun: Clary sage enjoys full sun but can tolerate partial shade.
Water: It's relatively drought-tolerant once established.
Climate: It's a hardy plant but performs best in a temperate climate.
4. Essential Oil:
Extraction: The essential oil is extracted from the buds and leaves through steam distillation.
Fragrance: It has a sweet, nutty, and herbaceous scent.
Components: Key components include linalyl acetate, linalool, and germacrene, which contribute to its aroma and therapeutic properties.
5. Precautions:
Pregnancy: It should be avoided during pregnancy due to its potential to stimulate uterine contractions.
Allergies: As with any plant or essential oil, some individuals may be allergic. Always do a patch test to check for skin sensitivity.
Interaction with Alcohol: Clary sage oil can enhance the intoxicating effects of alcohol, so it's advised to avoid concurrent use.
6. Historical Context:
In historical texts, clary sage was often referred to for its medicinal properties, including its use as a remedy for vision problems, which is where it got its name – "clear-eye."
Remember, though clary sage and its essential oil have various uses, it's always best to consult with a healthcare professional before using it for medicinal purposes to ensure it's appropriate and safe for your individual health needs and conditions.
Find home fragrances:
Sage