Introducing our Exquisite Vanilla Wax Melts Collection: a luxurious line of scented wax melts that will transport you to a world of comfort, warmth, and bliss. Immerse yourself in the soothing embrace of our eight alluring fragrances, each masterfully crafted to awaken your senses and elevate your home's ambiance.
Peppermint Vanilla: Unwind with the invigorating blend of cool peppermint and sweet vanilla, creating a refreshing and uplifting atmosphere perfect for energizing your day or revitalizing your evenings.
Vanilla Valentine: Indulge in the irresistible charm of Vanilla Valentine, a romantic fusion of luscious vanilla and sensuous musk. Let this enchanting fragrance set the stage for unforgettable moments and cherished memories.
Vanilla Spice: Ignite your senses with the warmth of Vanilla Spice, a captivating mix of aromatic vanilla and exotic spices. This enticing fragrance will transform your space into a cozy haven, perfect for relaxing evenings and intimate gatherings.
Vanilla Sandalwood: Soothe your soul with the rich, earthy scent of Vanilla Sandalwood. The perfect harmony of creamy vanilla and aromatic sandalwood creates a serene atmosphere, offering an oasis of tranquility amidst the chaos of everyday life.
Vanilla Coconut: Escape to a tropical paradise with the exotic fusion of creamy vanilla and luscious coconut. This irresistible scent will evoke memories of sun-kissed beaches and swaying palm trees, filling your home with the essence of an island getaway.
Jasmine Vanilla: Delight in the intoxicating scent of Jasmine Vanilla, a heavenly blend of delicate jasmine blossoms and luxurious vanilla. This ethereal fragrance will wrap you in a blanket of serenity, inviting you to unwind and reconnect with your inner peace.
Vanilla Hazelnut: Indulge your senses with the irresistible warmth of Vanilla Hazelnut, a decadent blend of velvety vanilla and rich, roasted hazelnuts. This delectable scent will fill your home with the comforting aroma of a freshly baked treat, perfect for sharing with loved ones.
Lavender Vanilla: Drift into a state of pure relaxation with the calming embrace of Lavender Vanilla, a harmonious blend of soothing lavender and creamy vanilla. This tranquil fragrance is the ultimate stress-reliever, providing a serene escape from the hustle and bustle of daily life.
Our Vanilla Wax Melts are made with high-quality ingredients, ensuring a consistent and delightful fragrance experience. Elevate your home's ambiance and indulge your senses with these captivating scents. Whether you're looking to set a romantic mood, create a calming atmosphere, or simply add a touch of luxury to your space, our vanilla-inspired wax melts are the perfect choice. Experience the Exquisite Vanilla Collection today, and transform your home into a haven of sensory delight.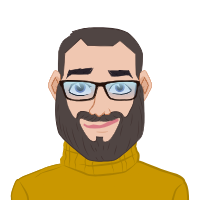 Written by Tony Bierman
Tony Bierman co-founded Candlecopia, a home fragrance company, in 2009. In addition to being a 15-year veteran of the home fragrance industry, Tony is also an author, an award-winning software developer, and an amateur photographer. In his spare time, you'll find him hiking the woods of Roanoke Creek, with his camera and his dogs.