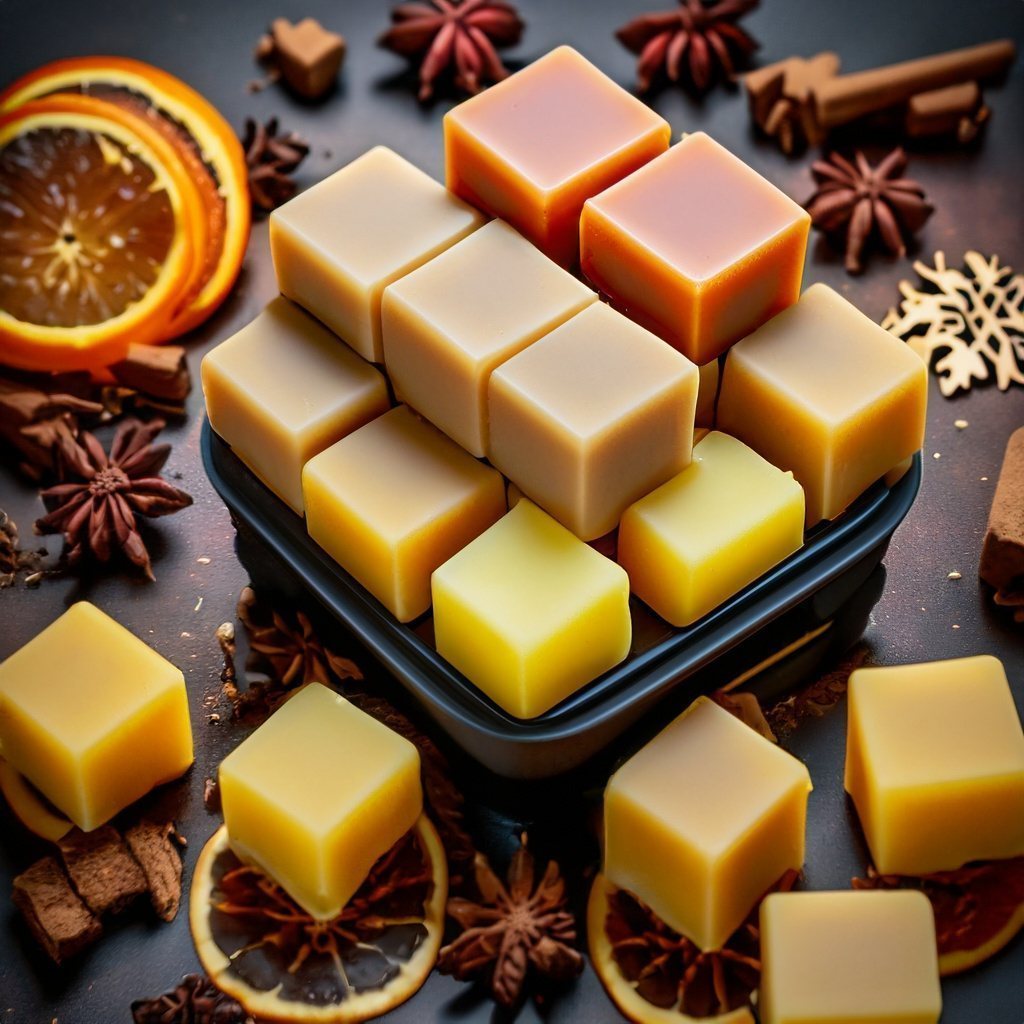 Priced as low as $3.90 each! Free Shipping! Wholesale Pricing!
Candlecopia® bulk wax melts made from 3.2 ounces of premium soy wax. Each resealable clamshell package contains 6 cubes, offering hours of delightful fragrance. For optimal results, we recommend melting 2 cubes at a time.
Take advantage of our tiered pricing and save more as you buy more. Discounts will be applied automatically at checkout, and please note that these tiered prices are the lowest we can offer, so other discount coupon codes cannot be combined. Tier 5 is our Wholesale Pricing tier, suitable for shops and resellers.
Pricing Tiers:
Tier 2: Purchase 4-6 wax melts for just $4.80 each (20% off)
Tier 3: Purchase 7-19 wax melts for only $4.50 each (25% off)
Tier 4: Purchase 20+ wax melts for a fantastic price of $4.20 each (30% off)
Tier 5 (WHOLESALE PRICING): Purchase 72+ wax melts at an unbeatable $3.90 each (35% off)
Combine our tiered pricing discounts with free shipping to enjoy your favorite fragrances at the best possible prices.
Feel free to mix and match fragrances and create your own unique scents. Enjoy the delightful aromas and savings with Candlecopia® soy wax melts!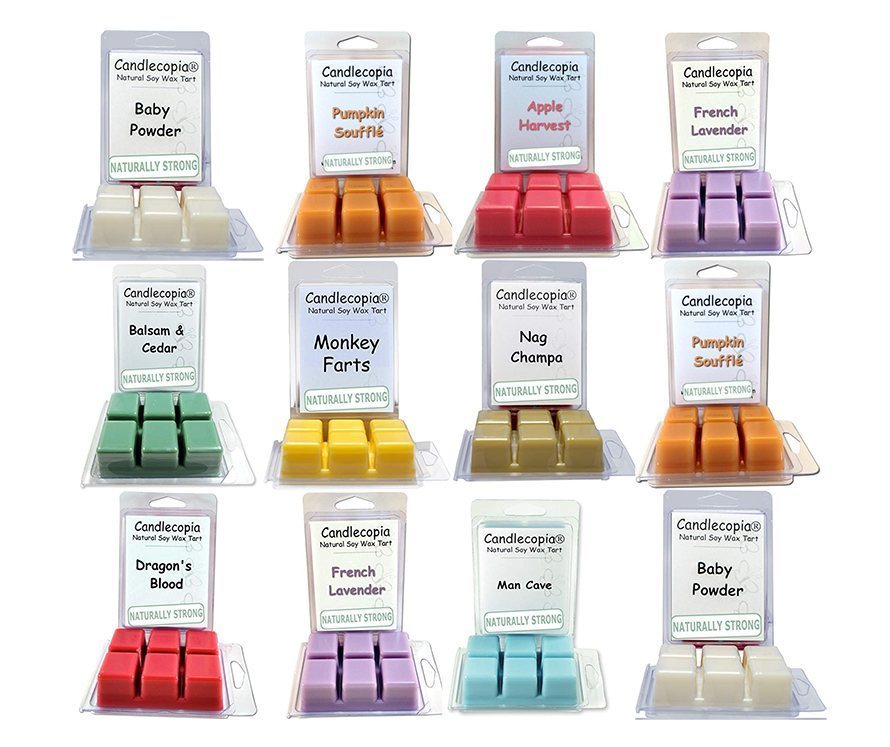 Scented Soy Wax Melt by Candlecopia®, 3.2 ounce
As  low as only $3.90 each!
Our 3.2 ounce Candlecopia® soy wax tart contains 6 cubes in a resealable clam shell package.  Our soy wax melts will fully melt and throw fragrance for many hours.  For best results, melt 2 cubes at a time.
Tiered Pricing = Buy more and save big!
Tiered pricing will be applied to this item when you check  out.  Please note that tiered pricing is the lowest price we can offer.  Other discount coupon codes will not be applied to tier priced items.
Tier 2: 4-6 wax melts will be $4.80 each (20% off)
Tier 3: 7-19 wax melts will be $4.50 each (25% off)
Tier 4: 20+ wax melts will be $4.20 each (30% off)
Tier 5: 72+ wax melts will be $3.90 each (35% off)
Go ahead, mix and match fragrances to create your own unique scents!
Savvy shoppers and fragrance lovers can find exceptional value in purchasing our wax melts in bulk, unlocking a world of diverse, aromatic experiences without breaking the bank. Dive into Candlecopia's expansive selection of bulk wax melts, where a plethora of fragrances ensures that your cherished aromas are always within reach. When it comes to offering an affordable means of infusing every space with enchanting scents, our wax melts bulk options stand unparalleled. Every sniff and whiff is a step into an aromatic haven with our bulk scented wax melts, meticulously crafted for an enduring and exquisite fragrance journey. Elevate every moment with our scented wax melts bulk collection, blending luxury and affordability, and offering a symphony of scents designed to tantalize the senses.